A new India-UK partnership on the horizon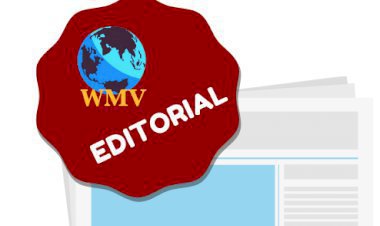 A NEW chapter in the India-UK relationship is expected to be opened up with the election of Liz Truss as the next Prime Minister of Britain.
The Indian leadership is confident that under the leadership of Truss the strategic partnership between the two countries will be further strengthened.
Prime Minister Narendra Modi said on Truss victory: "Congratulations @trussliz for being chosen to be the next PM of the UK. Confident that under your leadership, the India-UK Comprehensive Strategic Partnership will be further strengthened. Wish you the very best for your new role and responsibilities."
UK foreign secretary Liz Truss on Monday won the Conservative Party leadership contest, beating Indian-origin Rishi Sunak to go on to replace outgoing Prime Minister Boris Johnson.
The 47-year-old senior Cabinet minister was widely expected to become Britain's third female Prime Minister after over 170,000 online and postal votes cast by Tory members, ending Sunak's historic run as the first Member of Parliament of Indian heritage to compete for the top job at 10 Downing Street.
Truss herself is keen and committed on enhancing ties with India as is evident from her statements.
Truss is one among senior British politicians who are known for championing deeper India-UK strategic and economic ties. In the Boris Johnson government, Truss served as the International Trade Secretary and was later promoted to Secretary of State for Foreign, Commonwealth and Development Affairs.
As the International Trade Secretary, Truss signed off on the India-UK Enhanced Trade Partnership (ETP) for the Boris Johnson-led government in May 2021. Truss also visited India and held virtual talks with Piyush Goyal, Minister of Commerce and Industry and Minister of Textiles, during which Truss described India as a "big, major opportunity".
When asked about trade dynamics, Truss said that she sees India and the United Kingdom as a "sweet spot".
"I see the UK and India in a sweet spot of the trade dynamics that are building up," said Truss soon after signing the ETP (Exchange Traded Product), adding, "We are looking at a comprehensive trade agreement that covers everything, from financial services to legal services to digital and data, as well as goods and agriculture."
"We think there is a strong possibility for us to get an early agreement, where we lower tariffs on both sides and start to see more goods flowing between our two countries," Truss said.
Earlier during her campaign, Truss sounded pro-business to the Indian community at the Conservative Friends of India first hustings when she pledged to deepen ties with India on the defence, trade and people-to-people fronts and said if made UK prime minister she would want to visit India frequently.
Truss said she was "very, very committed" to the UK-India relationship. "I want to get this trade deal done, preferably by Diwali, but definitely by the end of the year, and I want to make sure that the trade deal is as deep as possible covering everything from life sciences to technology to agriculture," she said.
"There is no doubt in my mind that many of the best and brightest in the world are in India. I will continue to look at our visa system to make sure it attracts those people," she added.
She said the UK had a real opportunity to strengthen its defence and security relationship with India.
"India is currently 60% dependent on Russian weapons but obviously they are now concerned about Russia's strategic relationship with China and also the efficacy of some of those weapons, so there is a real opportunity for closer partnership," she said.
And she reiterated her campaign pledges to reduce UK taxes and national insurance and keep corporation tax low.
"I know this is something the Conservative party and Indian community share — a belief in hard work, in the value of setting up your own business, and in playing by the rules," she told members.
Truss also said she wanted the UK and India to work together to give finance to developing countries to prevent them from becoming saddled with debts to China.
Let's hope that the new British Premier will keep her promises for the betterment of both the countries that are historically close.