India is on the moon. Historic: PM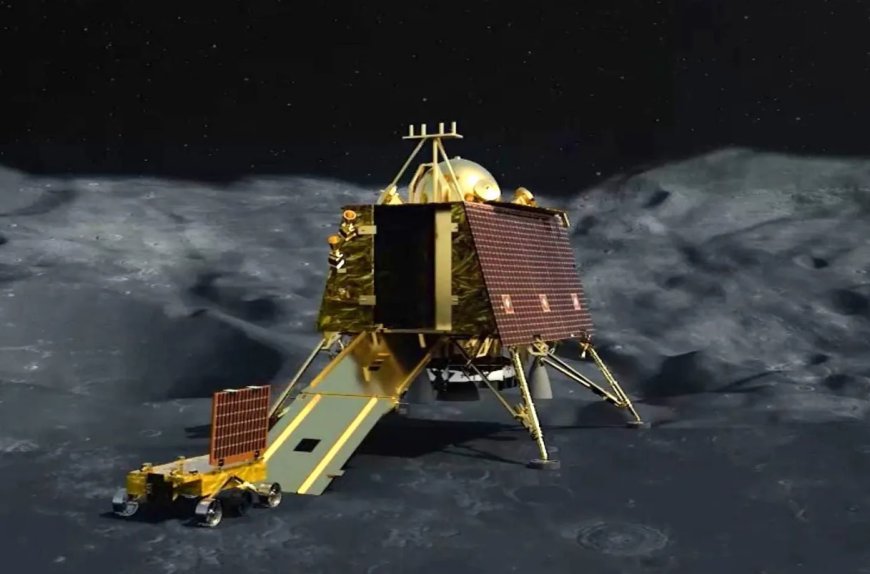 INDIAN Space Research Organisation's Chandrayaan-3 moon mission successfully soft-landed today at 6.04 pm.
India scripted history by becoming the first nation to land the Isro's Chandrayaan-3 spacecraft on the Moon's south pole, days after a Russian probe Luna-25 crashed in the same region.
After the successful landing on the Moon, the ISRO Chief S Somnath said, "India is now on the Moon!"
Prime Minister Narendra Modi on Wednesday congratulated India after Chandrayaan-3's Vikram lander successfully touched down on Moon's South Pole.
"This is a historic movement and sounds the bugle for a developed India", Modi, who witnessed the historic moment virtually from Johannesburg in South Africa, said in his address to the ISRO scientists.
"Historic day for India's space sector. Congratulations to @isro for the remarkable success of Chandrayaan-3 lunar mission", the prime minister posted on X.
"Humne dharti par sankalp kiya aur chand pe usse sakaar kiya...India is now on the Moon", the prime minister said, while congratulating the ISRO scientists for the feat.
Pointing to India becoming the first country to land on the south pole of the lunar surface, Modi said the feat would change all narratives and stories about the moon.
"I may be in South Africa but my heart has always been with Chandrayaan mission", he said.
The Vikram lander touched down on the lunar surface at 6:04 local time, sparking cheers and applause among the space scientists watching in Bengaluru.
After an unsuccessful attempt nearly four years ago, India made history by becoming the first country to touch down near the little-explored South Pole region and join the United States, the Soviet Union and China in achieving a moon landing.
The Chandrayaan 3 mission was launched on July 14 on board Launch Vehicle Mark-III (LVM-3) rocket, for a 41-day voyage to reach near the lunar south pole.
The Vikram lander's soft landing took place days after Russia's Luna-25 spacecraft crashed into the Moon after spinning out of control.
The lander and the six-wheeled rover (with a total mass of 1,752 kg) are designed to operate for one lunar daylight period (about 14 Earth days)
The lander with four legs, had multiple sensors to ensure a safe touchdown, including an accelerometer, altimeters, Doppler velocimeter, inclinometer, touchdown sensor, and a suite of cameras for hazard avoidance and positional knowledge.