Premature babies evacuated from Gaza hospital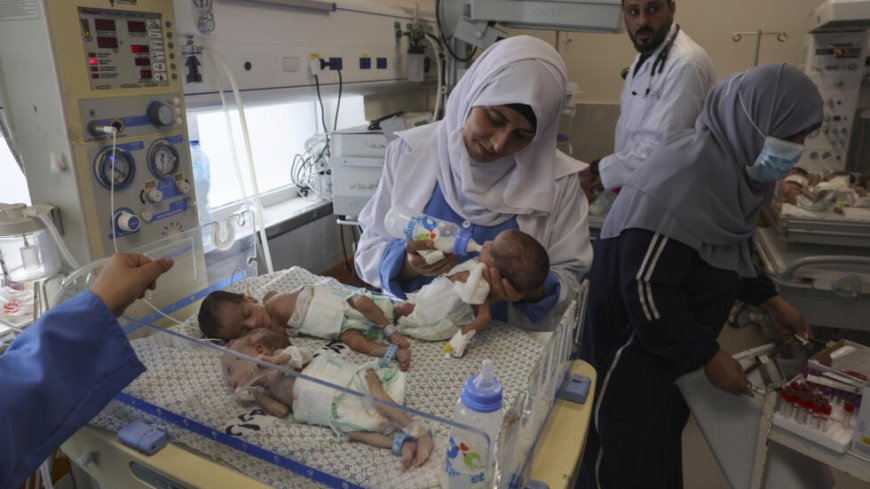 BBC updates:
THIRTY-one premature babies have been moved out of Gaza's main hospital and are receiving "urgent care", the World Health Organization (WHO) says.

Its boss Tedros Adhanom Ghebreyesus says he has been "humbled by the heroic work of health workers in Gaza".

But the WHO warns that more than 200 people - staff and patients - remain stranded at al-Shifa.

"Further missions are being planned to urgently transport" them, Ghebreyesus says, but this relies on guarantees of safe passage.

Hundreds of people have left al-Shifa since the Israeli military moved in on Wednesday to carry out what it called "a precise and targeted operation against Hamas".

It comes after the Qatari PM said earlier that only "very minor" obstacles remain to Israeli hostages being released.

Israel's PM Benjamin Netanyahu says nothing has yet been agreed and ruled out a full ceasefire - the US says officials are working to agree a deal.

The Hamas-run health ministry in Gaza says more than 12,300 people have been killed in the territory since Israel began its campaign against Hamas.