Mohanlal is brand ambassador of Craze Biscuits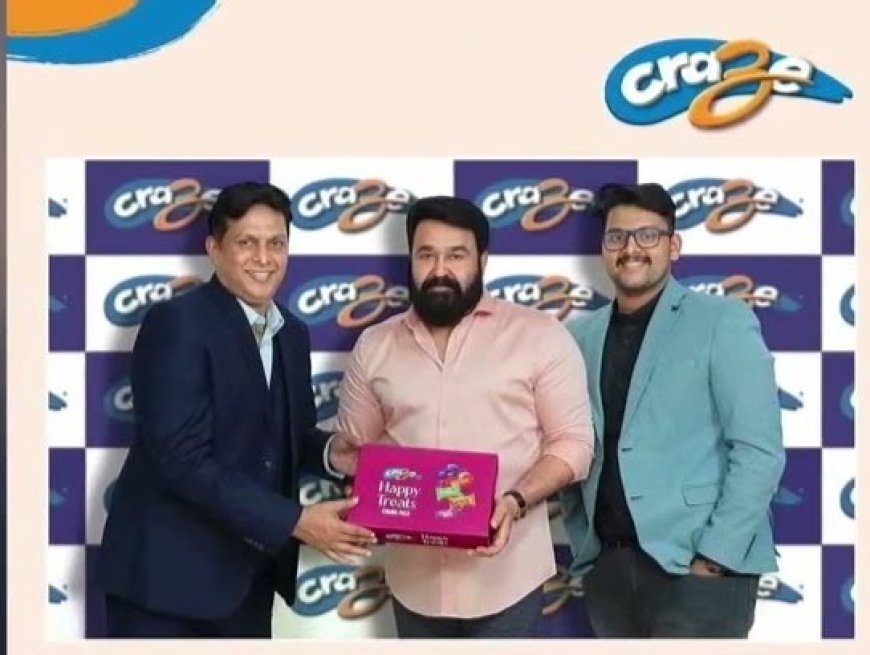 MOHANLAL has signed up as the brand ambassador of Craze Biscuits.
Mohanlal is the company's first brand ambassador in its 38-year history, an official statement said, reports The Hindu Business Line.
"India has always been a remarkable land, offering exquisite taste to global food adventures. I am thrilled to take the renowned flavours of India to the world with Craze Biscuits," Mohanlal said.
Abdul Azeez Chovanchery, the Chairman, expressed confidence in Mohanlal's role in promoting Craze Biscuits. He said, "Lalettan is joining our mission to spread the taste of Craze Biscuits to the world. He has always been an ambassador of good taste. It is certain that Lalettan will be able to make Craze a world-wide favourite."
Commercials featuring Mohanlal would be filmed in Palakkad this month, he said.
Craze Biscuits has undergone a transformation to meet world-class standards, following its acquisition by Azcco Global. The company established Kerala's largest food and confectionery factory, along with an international standard production facility in Kinaloor, Kozhikode. All 12 variants of biscuits introduced by Craze have enjoyed market success, Abdul Azeez said.
Craze Biscuits is Azcco Global Group's first manufacturing venture in India; its business network is spread across GCC, Africa and Southeast Asian countries.
The product range of 12 variants includes Choco Rocky, Bourbon, Caramel Fingers, Cardamom Fresh, Coffee Marie, Thin Arrowroot, Milk Crunch, Cashew Cookie, Butter Cookie, Fit Bite, and 22 SKUs.
Additionally, it provides unique regional flavours from Kerala, such as Wayanad Coffee, Munnar Cardamom and Cloves.
Craze Biscuits is embarking on an expansion, beginning with Saudi Arabia in the first phase of exports, followed by European countries. It also plans to set up food and confectionery manufacturing facilities in major biscuit production hubs across India.