Friendship, community and society – Global Malayalee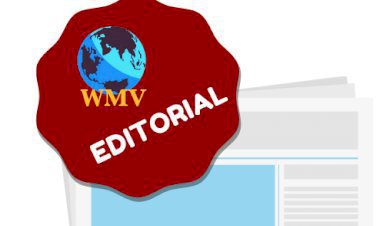 FRIENDSHIP, community and society are the most important components of life in this world aside from family. Every person when growing up gets close to the family members starting with the mother, father, sister, brother, grandparents, uncles, aunties, cousins, etc.
Then we get to know the neighbors, schoolmates and people in the community where we live. Then we know the people where we worship and the list goes on.
The community and society where we grow up influence us a lot. Society influences our culture. When our parents move from where we grew up or we move to a different part of India or abroad for a job, we move into a new society.
A good percentage of Malayalees go through this transformation of changing society and living in a new place or country. Malayalees are the most migrated people in India. However, the first generation who moves anywhere from their Kerala neighborhood into a new society is very quick in adjusting to this new society, learning the new language and becoming part of the new community. Malayalees mostly think of themselves as secular people and easily melt into a new pot.
The friendly nature, communal harmony and mutual understanding are the hallmarks of Malayalees. They also are good conversationalists. Because most Malayalees can understand and speak English, they could communicate better with other people.
Most of the Malayalees are secular in nature and differentiate people based on religion or caste. Malayalees are also the most educated people in India. These great qualities and characteristics of Malayalees have resulted in faster social progress in Kerala, building good communities and society.
Many people say Malayalees are a gossip community. The fact of the matter is that all communities - Western, South American, African, Chinese or Oriental - gossip. That is human nature and it won't die down.
The most important things human beings do while living in the world are maintaining the relationships they create and using those relationships to help each other. Therefore, friendship, community and society are the most important things in life. Friends do not hurt each other, gossip about others and help each other. Friendship does not consider religion, caste and economic status as criteria, it is a relationship. When a community consists of friendly people, it flourishes without considering others' religion/caste or economic or academic status.
Building a good society also needs all the above qualities and characteristics. Building friendships and creating a friendly and helpful community and a united and peaceful society must be the goal of every individual. Wherever we go and whichever land we live, we must have friends, to be able to be part of a friendly community and live in a safe and secure society. WE URGE ALL OF YOU TO WORK TOWARDS THIS GOAL.
Malayalees always built a friendly community and a helpful society wherever they lived outside Kerala in India. We used to call them Marunadan Malayalees, they always visited Kerala as a family and continued their connection with family and friends in Kerala.
Generations have gone and that connection is still there. Now, Malayalees have become a Global Community, spread all over the world in almost 190 countries. All countries in the Gulf have lots of Malayalees working and doing business and children growing up there. Similarly, there are large populations of Malayalees in Singapore, Malaysia, the USA, Canada, Australia, Germany, the UK, and Ireland. Malaysian and Singapore Malayalees have become fourth and fifth generations.
How do we build a Global Malayalee Community?
We have Malayalee communities and societies wherever we go in India or other countries. There are Kerala Samajams, Malayalee Associations, Pravasi Malayalee Organizations, Nair Societies, SNDPs, Kerala Muslim Societies, churches of various Christian denominations such as Syro Malabar, Knanaya, Orthodox, Jacobite, Mar Thoma, CSI and Pentecostal, besides, Kerala Hindu Temples everywhere we go.
The purpose of all these institutions is to preserve our traditions and culture and maintain our identity.
How do we form a Global Malayalee Community? First, we must think secular in our friendship, otherwise, it is like a cult - I only hang out with Hindu Nair only or Knanaya Catholics or Jacobite Church people or Kerala Muslims etc.
We need to develop friendships with all Malayalees regardless of where they come from, what religion they follow, what career they have or rich or poor. Then we should be ready to help any Malayalee in times of need. We should be proud of our Malayalee identity and we should make our children proud of their Malayalee heritage. In each country, we must develop a good Malayalee society and get connected to create a Global Malayalee Community.
World Malayalee Voice provides news and information about Global Malayalees. Please send your news to [email protected]
World Malayalee Voice has started two columns
Planet Malayalee – to profile successful Global Malayalees

Millennial Malayalee – to profile successful new generation
If you want us to cover anybody, please send their contact information to