16-year-old Janet Chethipuzha from Zurich is very much a Malayalee to the core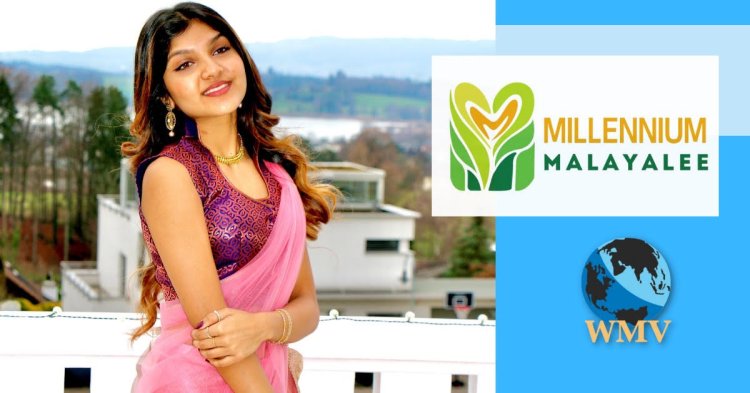 By Joseph Scariah and Alex P Kurien
The Malayalee community is not just restricted to Kerala alone. It spreads from one end of the globe to the other.
World Malayalee Voice, a bilingual newspaper in English and Malayalam, provides a medium for communication among global Malayalees and maintains the connection to build a Global Malayalee Community.
The paper provides the following forums to build the Global Malayalee Community.
Your profiles/contacts will be published under the column Planet Malayalees so that people will know about you and your achievements.
Profiles/contacts of successful new-generation Malayalees to be published under the column Millennium Malayalees.
Pr
ofiles of Malayalee/Kerala organizations all over the world are to be published under the column Global Malayalees.
In this issue, WMV is much elated to feature a 16-year-old girl from Zurich, Switzerland, who is not only studious but also a sparkling artiste. Janet Chethipuzha has proven her mettle as a singer globally at this tender age. Though born and brought up in a foreign country, a confident Janet says, she is very much a Malayalee in flesh and blood who not only speaks Malayalam fluently but also prefers Kerala food. Let's see what the young mind has in store to tell others as a member of Millennium Malayalees.

A YOUNG nightingale from Switzerland Janet Chethipuzha's crooning is heard beyond frontiers.
Multi-talented Malayalee girl Janet (16) is the daughter of Zurich-based Cibi Chethipuzha and Jincy.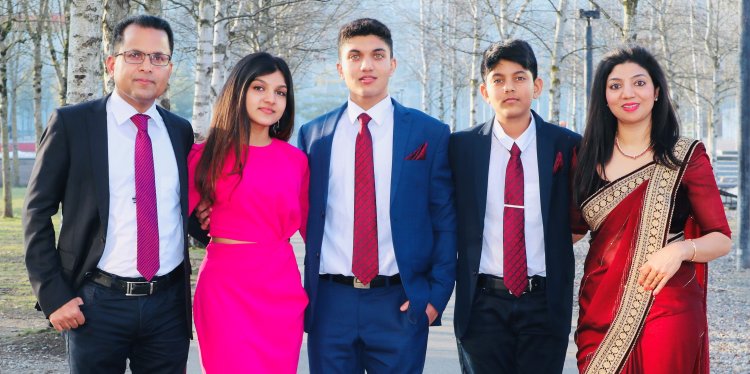 Janet with her parents and brothers.
An 11th-grade student, Janet started humming while her mother sang lullabies at the tender age of two. She has been a stage performer since age three. Winner of several coveted awards and prizes in music and dance competitions, her focus early in life was Malayalam devotional songs which later progressed to English and German solos.
The world has now recognized her talent which is a proud moment in her life. She is reaching the pinnacle of her career as a musician, as now she has been contracted for to sing in two Malayalam films.
For the past six years, she has been studying Carnatic music under the tutelage of noted Guru Gopalakrishan of the prestigious RLV College of Music and Fine Arts, Tripunithura, Kochi. It is to be noted here that the college is known as the Viswabharathi of South India. (RLV stands for Radha Lakshmi Vilasam). Anybody can gauge the artistic prowess of the students of this college.
Janet is amazing as a dancer too. As it is in music, she learned the rudiments of dancing from her mother. As a dancer, she won several prizes in various competitions during her childhood.
Her classical dance Arengettam (debut) was at the age of seven and started competing in dance performances then. Janet has outshone others in various competitions in individual classical dances (Bharatanatyam and Mohiniyattam) and classical group dance and cinematic dance organized by Keli International Kalamela, Bharatiya Kalolsavam, World of Hidden Idol, and IBC Channel reality show.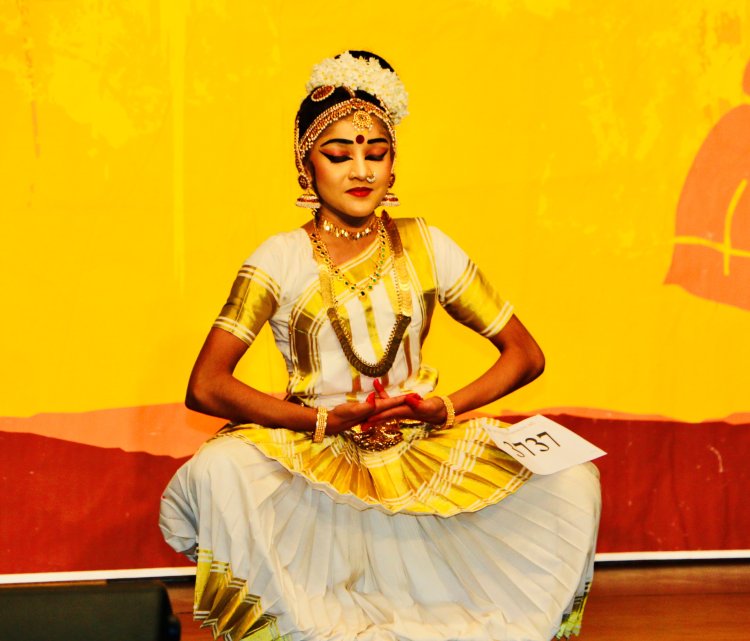 Janet is a multi-talented artiste.
She regularly attends dance classes and dance camps. She is an embodiment of perseverance, perfection and quick learning.
She has demonstrated her skill in musical instruments also. She has already completed Level 4 in violin from the Zurich Music School.
Janet shows immense stage presence and is very good at anchoring programs. During Christmas, Easter, and Onam celebrations, the themed presentations executed on the stage by her and her brother Joel have been very well received by the audience.
Janet's presence is inevitable at cultural gatherings across Switzerland. Her soulful singing touches the hearts of listeners young and old alike. Her mature attitude unusual for her age and her smile brimming with angelic innocence is a delight to watch as she sings. She mesmerises her listeners as her eyes, expressions and gestures are all in synchronised harmony with her singing.
Her distinct musical talent at this young age is highly appreciated in Europe. Janet is also talented in pencil drawing and has won prizes in drawing competitions.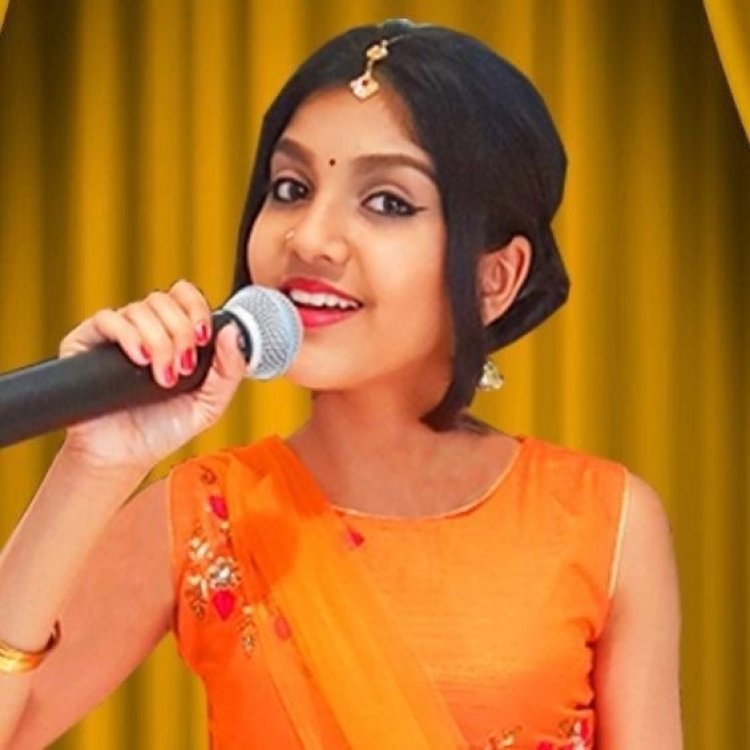 Janet nurtures lofty ideas and ideals that keep her in good stead in holding her firm on the ground without wavering.
World Malayalee Voice recently got a distinct opportunity to chat with her. She bared her soul thus when asked about her impression of herself: "I am very happy that I was able to develop my passion for singing and dancing. That is how I explored my Indian culture which I find very interesting. I am very thankful to God and all the people listening to my songs and dances who are always supporting me".
She was very much in the affirmative when she replied to why she wishes to continue in the country where she is now: "I was born and raised in Switzerland, so I have adapted the Swiss way of life and have made many friends and acquaintances here as well. I live and love Indian culture, but Switzerland is still my birthplace. The quality of life is much better than in India. Besides, my future will be brighter by staying in Switzerland".
How do you distinguish yourself from others by getting featured in a prominent publication like World Malayalee Voice? Furnish other details that you think are worthy to be featured in a newspaper article.
By featuring in WMV, I get exposed to the Malayalee diaspora all over the world. Though they are at large, they are undoubtedly my well-wishers. Their blessings will keep me in good stead to reach the pinnacle of my academic career simultaneously with my extracurricular activities.
I have heard that WMV always motivates young prodigies. Why I am given space in the bilingual online newspaper is because "I am a young Malayalam singer and dancer residing in Switzerland who was brought up in the Indian culture and turned to classical music and classical dance. Unlike other singers, I have acquired many of them myself and my mother was the first to teach me to sing".
What are your hobbies?
I have been dancing and singing since the age of three and am also taking part in many competitions and events. I am also fond of drawing. I have also played the violin since a very young age and have already passed the 4th level test in Zurich.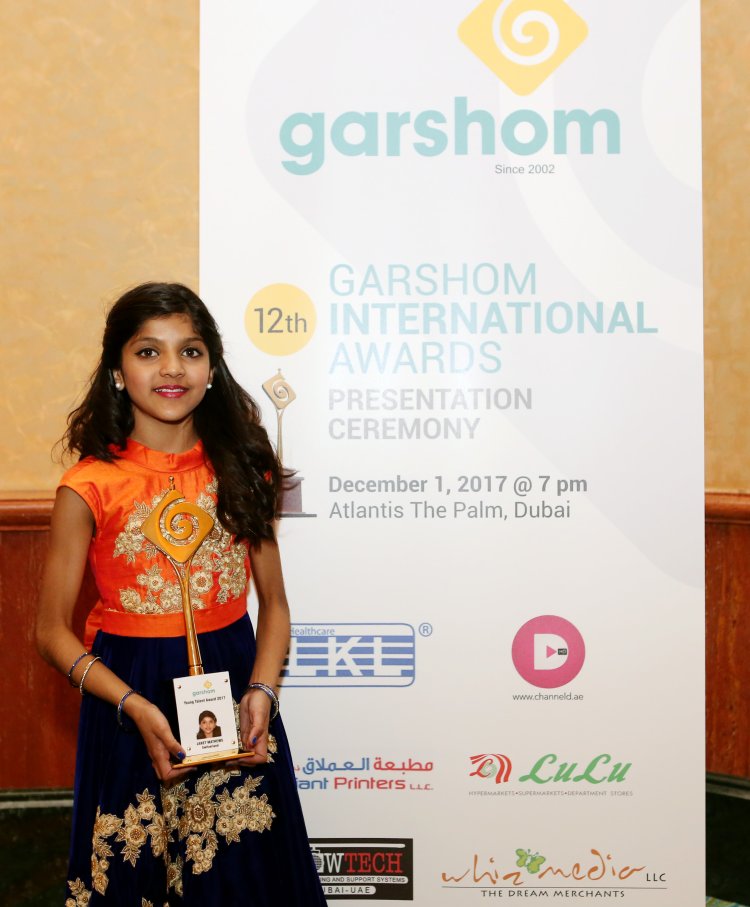 What is your greatest strength? Your culinary interests.
I am very helpful towards my surroundings. I love the Indian kitchen and love the dishes my mom makes. I am always happy to cook some traditional dishes together with my mom.
Do you think you could be a role model to other aspirants? Do you think

you possess commendable acumen that is worthy of emulation?
I am always telling myself that one can always achieve one's targets by believing in oneself and working hard without regarding the people who wish you harm.
Rate yourself as an expatriate Malayalee
I have adapted very well to the Indian culture and am extremely interested in cultural activities compared to other expatriate children. I do also speak Malayalam fluently and have learned it even better through singing.
Janet's family
Janet's father Cibi Chethipuzha hails from Kadavoor, Muvattupuzha in Ernakulam Dist., and works as a director in a hospital in Switzerland. Jincy Chethipuzha, her mother, is from Tripunithura (Ernakulam Dist) and works as a nurse in a hospital in Zurich, Switzerland. Janet has two brothers named Joel and Jones. Joel is studying economics at the University of Zurich and Jones is in 9th-grade high school.